Aracely, Lizzie, Cathy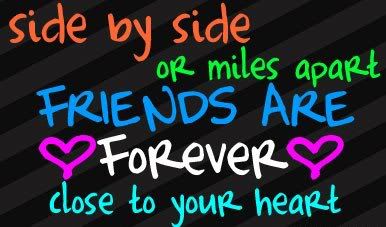 My Honey Bunchez (Cathy) Is my BFFFFF 4everrrr. I can still remember the day I first saw her. We used to work at LASC and I remember walking into her office and I was sooo nervous! It was my first time going on errands for my office ( I was new) and the first face I saw was hers! She sat right by the entrance and so I asked "Hi, umm I have a question. Where do we pick up the mail for the offices?" She smiled and kind of laughed maybe because she thought I was stupid because the BIG case of mail was right in front of my face haha. She pointed to the back and so off I went. As the days went by, she became smilier than usual and began to make small talk. We both had more in common than we could ever imagine. She has a way of keeping her guard up with people but once she gets comfortable, she lets you in with no limits, as do I. From then on, we exchanged work emails and we used to call each other from our work numbesr haha. I think that was the beginning of the most beautiful friendship I could have ever wanted.
She and her sister Aracely are like my big sisters. I have never had more support from friends like I have from them. ( I have good friends but these two girls are my family from another mother!) It even makes me a little teary eyed because no matter what happens, they have always been there for me. My honey bunchez has never pushed me aside, ignored me or stopped talking to me. We may be busy with life but always make time to see how we're doing and I think that that's what a best friend is. A best friend is one who is there for you through thick and thin, welcomes you into their family, and no matter how much time has passed, you always pick up as if it was just yesterday. I can't thank her and her family enough for being there for me in my roughest/toughest moments in life. I count my blessings from the day I met her and her family =]
Since she is one of my most important friends, I decided to post this picture first. The other friend pictures will come in other posts. Side note, only because I know that my honey bunchez will read this. Don't ever forget that you have a friend and sister in me honey bunchez! Love you with all my heart and I always will!